"Elizabeth Lake Stream" Yosemite
Original oil painting by Jeri McDonald.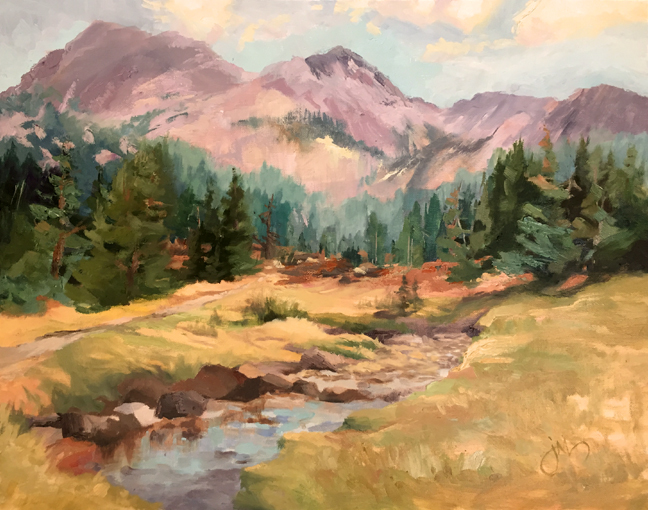 Click on painting to see larger image. Hiking Elizabeth Lake trail and gathering as many paint worthy photographs of the area I could take was how I created this painting. The trail is located in Yosemite's Tuolumne Meadows and leads to the beautiful Elizabeth Lake. There are so many incredible views of the mountains and meadows, I could paint from this one area several times.
16×20 panel/canvas.  Please contact me for pricing.