"Elizabeth Lake Trail" Yosemite
Original Oil Painting by Jeri McDonald.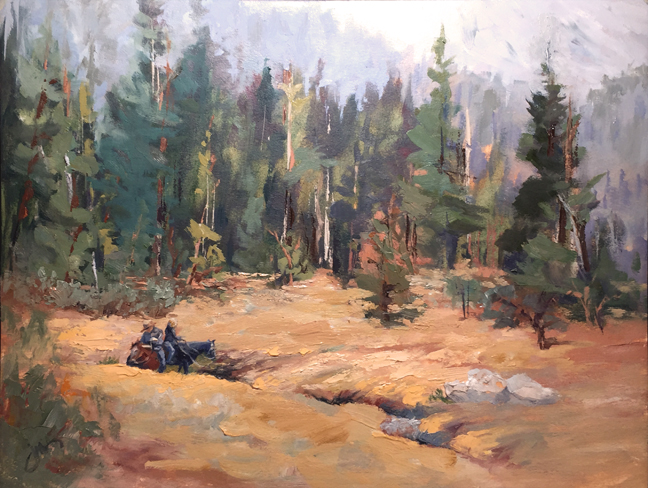 This study came from my original photograph of these 2 riders exactly how they appeared of the meadow area near Elizabeth Lake, Yosemite National Park. My husband and I are trail riders, so the hike had a two fold purpose of seeking new riding trails as well as harvesting many paint worthy photographs.
16×12 Arches Paper mounted on board. Please contact me for pricing.
Wet on wet alla prima technique.