"Redwood Jewel"
Original Oil Painting by Jeri McDonald.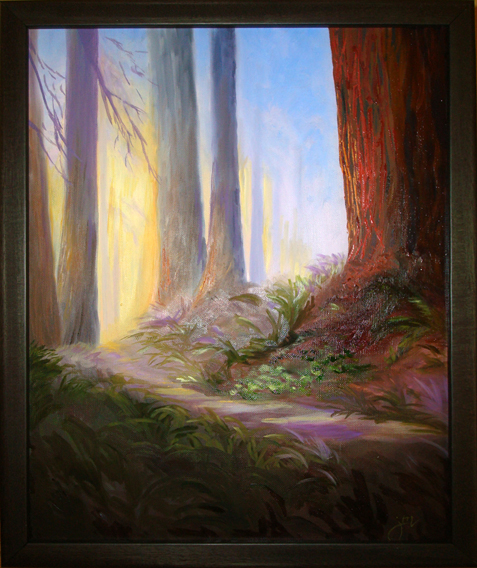 Painted from 2 original photographs I took while hiking this trail with my husband and friends in the Redwoods of Del Norte county near our home in Hiouchi. My idea was to capture the massive height, interesting light patterns and textures-especially on the tree on the right. With my artistic license, I recreated the lighting to be near sunset to achieve a mystical and romantic walk down this amazing trail through the Redwoods.
16×20 inch stretched canvas. With or without solid black wood frame. Please call for pricing.
Wet on wet alla prima technique.