Original Paintings for your home that fit your wall space.
See a painting you would love for a wall space in your home or office, but it's not the right size, style, theme or colors? What makes a home beautiful is not only the furniture, wall paint and accessories – but eye grabbing art.
What if you could chose a painting with all the right stuff? The theme, the colors and the perfect size? As a home owner and an artist, I love everything in my home to make a statement. I want my furnishings and art to go with my central theme, but have never been able to just go buy a piece of art to meet my criteria. When I began painting, I had this in mind for my own home. First, I started painting what I wanted for each of my rooms, while I was studying and practicing how to paint.
If you see a painting here on my site you are considering, let me show you how it might appear on the real walls of your home. Email me a photo of the room your thinking of or I can use one of the templates like the one pictured above, and size it up to that space.
I will then email you the painting as it would look in your home on your wall and if you like what you see, you can either order from my Fine Art America page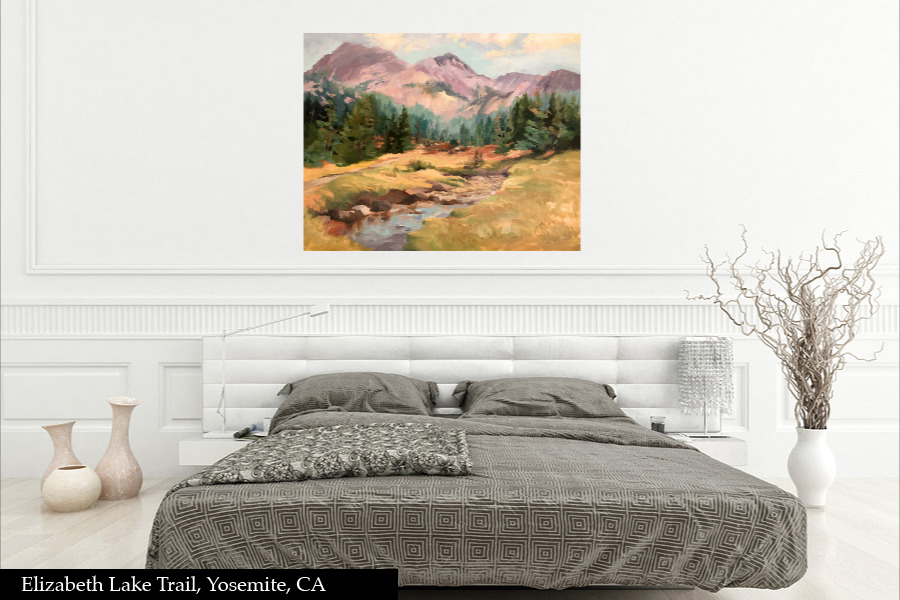 • Free local in-home or office consultations with free quote (includes taking photos of your room)
• Custom original art fit to size and color choices (Landscapes, Seascapes and Florals)
• No pressure to purchase if you are not 100% satisfied