Painting Winery and Roses For Mom
In May 2015, my wonderful mother turned 80 years old. She has always admired flowers, so I began painting them knowing her birthday was going to roll around. I wanted something memorable as a gift for her. I decided to paint "Cardella Gardens" from a photo expedition I made while visiting the Cardella winery located a farming town in Mendota, CA. After much thought, I chose this photograph and cropped it out intending to feature the rock wall and flowers.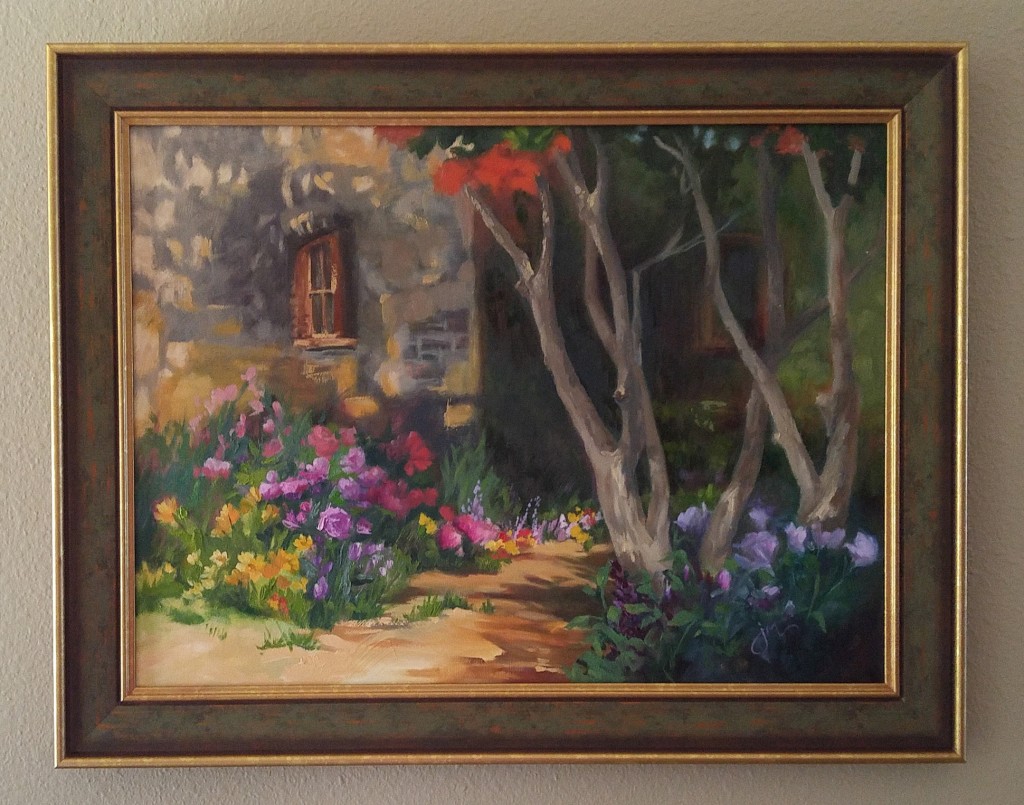 Beautiful winerys, roses, flowers, palm trees and golf courses surround the area mom lives in. Bringing some of this captivating color into her home in the form of art is just one of the ways mom enjoys living in San Diego county. Such a wonderful area to set up an easel and go plein air painting.
Most times when I visit, I spend a lot of time just walking and taking pictures to paint from later. I love the California decor of many of the homes in the area. Spanish tile roofs and desert landscapes filled with colorful bougainvillea, cactus and blue skies are always a subject I look forward to painting in my art studio.
A helpful tip for prospective art buyers when purchasing any art piece, be sure to match the painting to the frame and not the other way around. The frame should always compliment the piece. Look for the most predominant color in that artwork and incorporate that choice into the frame. You won't be disappointed. Should you need a specific style, theme or color scheme, and you do not see a painting here on my website to your liking, please contact me to discuss a custom painting that matches your homes decor.